Best fighting games on Android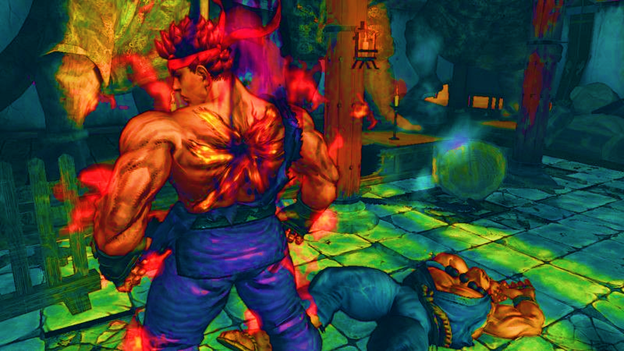 From the very beginning of the video game industry, it seems that fighting games have been one of the most famous forms of interactive entertainment. Still would! Indeed, sometimes the heroes of such games do such things that you wonder. In addition, in this situation, you are not just an outside observer, but also directly control the character.
The mod for fighting games, of course, and mobile devices did not bypass. But if you think that a gamepad is necessary for a comfortable game in such projects, we dare to reassure you: it is not necessary. Indeed, the best fighting games on Android are also perfectly controlled from the touch screen.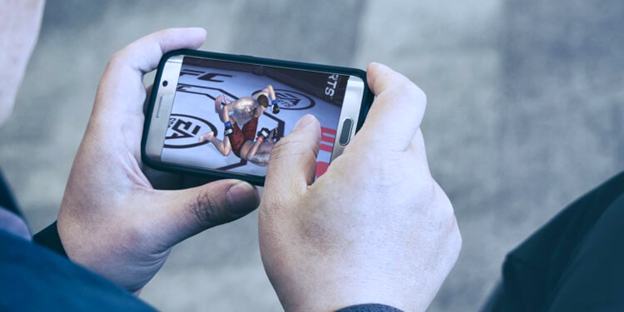 Content
Shadow Fight 2 – Shadow Fight
Mortal Kombat – Classics of the genre
Street Fighter IV EU – A hardcore fighting game in your pocket
Super Brawl Universe – For Any Age
Injustice 2 – You Have Not Seen Such Superheroes
Shadow Fight 2 – Shadow Fight
One of the features that sets Shadow Fight 2 apart from its competitors is its beautiful art style. The graphics of Shadow Fight 2 make everything mysterious, and even though the project was released back in 2013, it still looks great. But not only a beautiful picture can catch you. This is a real adventure, during which you will need to master a lot of fighting skills and memorize a dozen combos. For this, games of a similar genre are also loved.
Mortal Kombat – Classics of the genre
The last iteration of Mortal Kombat for Android currently takes elements from Mortal Kombat 11 from "large" platforms and transfers them to "mobile rails". The authors managed to achieve almost unbelievable: they rethought the multi-button control of an ordinary MK, adapting it to touch screens. It's hard to describe, but here everything works with the help of swipe and tap on the screen.
You quickly get used to this process. And the number of combos is not inferior to console and PC versions. Fatalities, of course, are present. Like an online multiplayer. What is your favorite part of Mortal Kombat? Tell us about it in our telegram chat.
Street Fighter IV EU – Hardcore fighting game in your pocket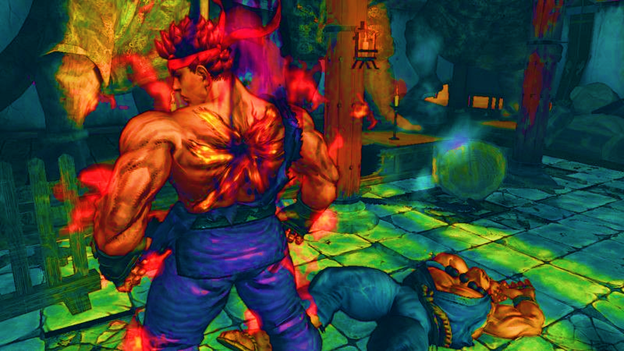 Another classic franchise that has made its way to Android is Street Fighter. He is widely known as a less bloody alternative to Mortal Kombat, but also as a more difficult game to master. Street Fighter IV CE is a wonderful port of Street Fighter IV, which has nice graphics (along with its console counterpart) and the same features as in the main game. Note that not everyone can master it. But when you manage to perform the famous "haduken", there will be no limit to joy.
Super Brawl Universe – For Any Age
The game from Nickelodeon and Playsoft is very different from all the other games on this list. Why? Well, first of all, she has a silly cartoon style of Nickelodeon characters, which here can pile on both well-known to you Squidward or SpongeBob, and lesser-known heroes. And secondly, although there is no blood and flying parts of the body, the combat system is quite thought out, and the ease of control and short rounds allow you to literally play on the go.
Injustice 2 – You Have Not Seen Such Superheroes
Injustice 2 lets you plunge into a showdown of superheroes in the DC universe. In fact, we have a superhero version of Mortal Kombat. And this is not surprising since both franchises are developed by the same team, NetherRealm Studios.
But the similarity here applies only to the principles of character management. Otherwise, both sets of techniques and finishing are unique here. Yes, and arenas and some other features are different. For example, how is the opportunity to break through an opponent's wall and change the place of a fight?