Detroit review: Become Human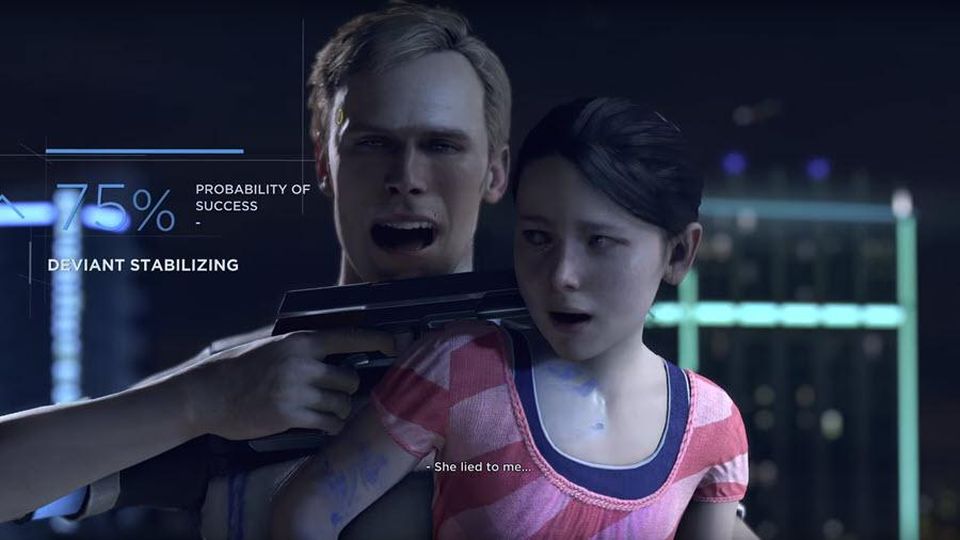 Detroit: Become Human – single adventure action by third persons, where the player will play for android escaped from the laboratory.
Plot
In the foreseeable future, in Detroit (pc. Michigan, USA), scientists were able to create the first android with an artificial intelligence named Kara. Having escaped from the laboratory, she is trying to find her place in the world, because she is not a man, but not an ordinary insensitive machine.
The plot of Detroit: Become Human will be devoted to the disclosure of the topic of interaction between people and androids . Are they the same as us or not?
Gameplay
During the gameplay, the player will go through each chapter for 1 of 3 androids:
Kara ;
Policeman ;
The revolutionary.
All actions performed in each chapter will affect the ending of the game, so make informed decisions.
When will Detroit: Become Human come out?
Detroit: Become Human's PC release date is December 12, 2019. The game was already released on PS4 on May 25, 2018.