Five ways to diversify gaming on self-isolation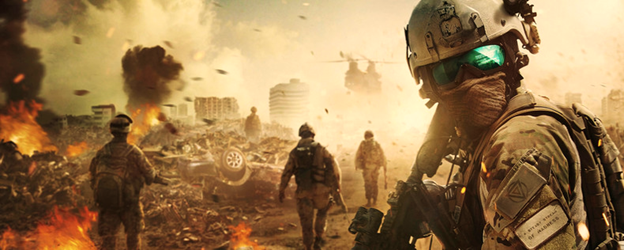 Instructions for those who managed to get bored in a month of the game
Self-isolation is not only stress and longing but also an opportunity to earn money, learn something, or just try new things. In any case, one-day boredom will make you decide for something – there is nowhere to go, and all the usual entertainments have exhausted themselves. Yes, yes, we know: now you play a lot. And, perhaps, we managed to get tired of this procedure. How about starting with a little variety in your gaming experience?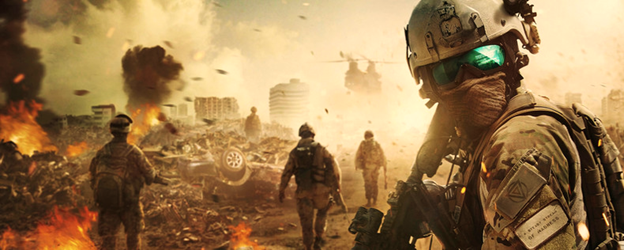 1. Explore the new
Self-isolation is the best time to take up games left in reserve. But why not go further and do virtual archeology? We open the encyclopedia, select the game you like or poke your finger in the first game, and begin to pass. As a guide, a list from Wikipedia, as well as The CRPG Book Project or 1001 Video Games You Must Play Before You Die, are suitable. The first book contains over 400 role-playing games from 1975 to 2015. Among them, Ultima, Wizardy, Fallout – in general, the best games of mankind. The omnivorous gamers will use the second edition – they include both the beloved Age of Empires and Battlefield 2, as well as relatively unknown works. For example, Disaster Report, a survivor about an earthquake in a big city. Or Fatal Frame – a cult horror about a ghost photo shoot.
Too lazy to leaf through a book? Download the Retro Game Gauntlet and the virtual wheel a la "Fields of Miracles" itself will choose the game that you simply must pass – otherwise, fail the challenge. We warn you that great random can throw trash like Dr. Jekyll and Mr. Hyde for Dandy. If the soul, on the contrary, asks for BDSM, then your domestic game dev is at your service: "Exodus from the Earth", "Wolfhound: Path of the Warrior", "It is difficult to be a god", "Lada Racing Club", Kreed, "Brothers and the Ring. You will find more such "masterpieces" in Maddison's reviews.
2. Immerse yourself in childhood
When it's hard on the soul, and the heart dwindled with anxiety, it will save the balm of nostalgia. The recipe is simple: a console from childhood, an old TV, and a cartridge drive. All this can be found in Avito and other sites, either on the mezzanine at home or friends. In an extreme case, the emulator will do, but with a real console you will get much more vivid emotions – we guarantee this. The same thing works with the consoles that you wanted at school but did not get for a quarter without triples. Is it time to cheaply buy a single-color GameBoy, PSP, Dreamcast – or with what parents once "drove" you?
3. Play with someone
Hacking into games for two with brothers, sisters, neighbors, girls, or with whom you are stuck in the same apartment there is commonplace, although this option will work. But another thing is to take projects for one and go through them together! One controls the mouse, the other controls the keyboard, or the first covers the eyes with a blindfold, and the second becomes a guide. It sounds strange, but in fact, this way of playing can give a lot of fun. There are many options – the main thing is to include imagination. If it's tight with her, let's throw some more ideas: go through DOOM on the highest difficulty or Sekiro: Shadows Die Twice before your first death, then transfer the controller. At the same time, you can drink strong drinks after each "You are dead", or carry out other punishments: push-ups or squats.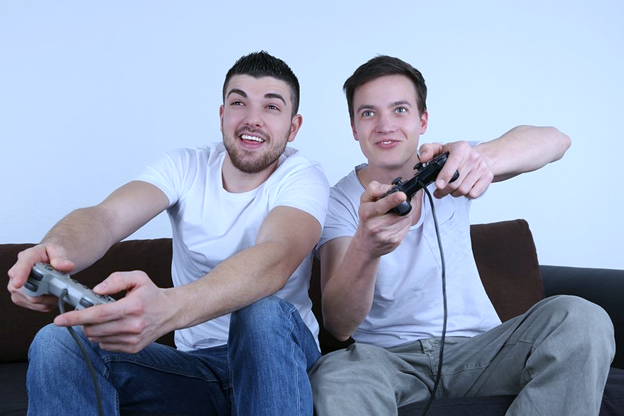 Entertain each other by inventing challenges. Get your neighbor to play The Witcher without pumping or Call of Duty without killing, breaking between the American football-like checkpoints. If nobody is near, then you can come up with your own trials. Or ask your friends in the messenger!
4. Knock out the platinum
Many players beat out "platinum", but even more so they are reservedly rejoicing at random "achievements" and are generally indifferent to them. If you belong to the second, and you have a lot of free time, then the time has come for achievements! Set a goal to beat all the achievements in your favorite game – or at least try. If you do not start doing this regularly, then at least you will feel the excitement of the sport of hunting for trophies. And when the isolation ends, boast of "platinum"! It's not necessary to go one hundred every game. Take one, but the most beloved, and immerse yourself in it completely. Find all the packages in GTA: Vice City, collect all the literature of Tamriel, or complete all the challenges in Red Dead Redemption 2. When will you still find time for this?
5. Arrange role-playing games
If in the real world you don't go outside more than 100 meters from your home, then do it in a virtual. But not as usual, but with full wagering: create a character in the role servers of GTA 5, GTA: SAMP, ArmSTALKER, and a dozen other games. By inventing a character, developing its plot, and improvising with other actors, you can discover a creative vein in yourself that you were not aware of. As a minimum, have fun and meet interesting people you can meet after quarantine cancellation. And how are you trying to diversify your gaming routine? Or is it all right for now?