Fortnite is now available on Google Play
One had only to talk about the best games for a smartphone and cite Fortnite as an example, when something that everyone had been waiting for a long time came. Finally, Epic Games was able to negotiate with Google and release its famous action movie Fortnite on Google Play. No doubt this will be good news for fans.
On the other hand, they already have a game. It turns out, who will benefit from this? Epic Games, Google, anyone else? In fact, it is beneficial to everyone, but why did it happen so late when the popularity of the game gradually began to decline?
Why Fortnite did not go out for Android for a long time, but was on iOS
At the very beginning of its appearance, Fortnite was released only for iOS. Many were waiting for the game to appear on Google Play, but this did not happen. Later, the company said it would not release such a version and would limit itself to distributing the installation file on its website.
This is because of the fact that the company did not want to pay 30 percent of Google's internal purchases, given that the company earned $ 15 million in the first two weeks of the game's presence on the AppStore.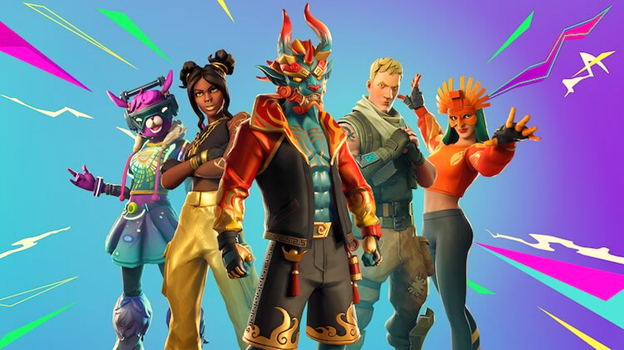 you can distribute games only through the AppStore. Given the financial loss for Google, it is not surprising that the company wants to abandon this practice. Developers understand that 30 percent for processing a payment is a lot. Here's the answer to why Fortnite wasn't on Google Play.
Download Fortnite for Android
Having a game on Google Play will reduce installation to almost zero through the APK. That is why that Epic Games plans to continue to distribute the game through the site is not necessary. So they somehow agreed with Google.
Previously, you could only play this way by installing the game from the studio's website.Of course, the availability of the game in the official store will increase the number of downloads.
From the release of this free game, the income from which the studio receives from in-game purchases, 18 months have passed. During this time, the level of its popularity has leveled off a bit and it became easier to agree with its developers. And it became easier for the studio itself to agree to deductions when they already earned a lot of money.
The best free games for any phone
But, probably, the most important factor was that Google did not directly prohibit the installation of third-party applications, but they actively explains to users that this is very dangerous.
"Google is putting software to download outside of Google Play at a disadvantage with technical and business measures, such as scary security pop-ups for downloaded and updated software. Notifications characterize third-party software sources as malware. Google also takes measures to block applications that are not installed through Google Play. Because of this, we launched Fortnite for Android on the Google Play store, "a spokesman for Epic Games said in a statement.
Is it dangerous to install applications through the APK
Of course, there is indeed a danger of installing applications through the installation files. Even if you do not install everything in a row, attackers can still palm off on you a malicious file with the any name under the guise of the required software.
Installing third-party games can be dangerous. You have to be careful.
Partly in this regard, Google is doing the right thing when it prevents users from putting everything in a row. That's just moderation of Google Play is at such a level that it does not take a week for a trojan or other malicious application to be found there.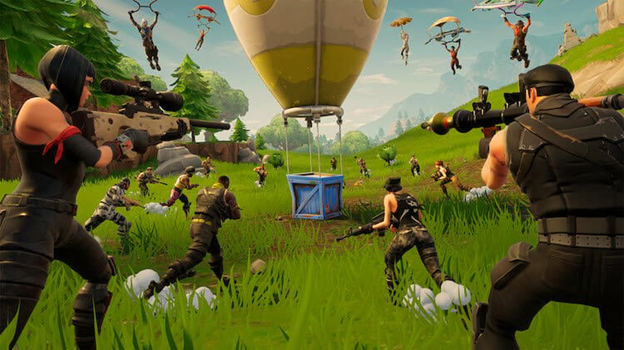 Of course, installing applications from a company store is good and convenient, but there are still disadvantages. Now Epic Games is unhappy that she had to back down. She hopes that Google will better relate to its partners and stop sticking them with wheels.
If you love Fortnite, you always have something to share regarding this game. If you want to express your opinion or ask for advice, do it in our special Telegram chat.
"We hope that Google will review its policy and business relations in the near future so that all developers can freely communicate with customers on Android and the Play Store and participate in trading using open services, including payment services that can compete on a level playing field, "Said the Epic Game statement.
Google has not yet made official comments on this matter. On the other hand, what can she say if such a system worked for many years and everyone silently agreed with the rules of the game? Most likely, Epic Games will put up with what is happening and will deduct its interest. In the end, they are not outraged by Apple. There simply is no choice and that's it