Games for Android that don't need internet to work
Mobile games are great. And with the development of subscription services like the Google Play Pass, it's also very profitable. But most mobile projects today require a permanent Internet connection to work. Not only is this inconvenient, it also consumes a fair amount of traffic for constant "checks that you are online" and for loading extremely "important" commercials. But, fortunately, there are projects that have not been struck by this massive fashion for permanent online. And it is about them that we would like to tell you. Well, if you have anything to supplement our list with, do not be shy and write your options in our chat in Telegram.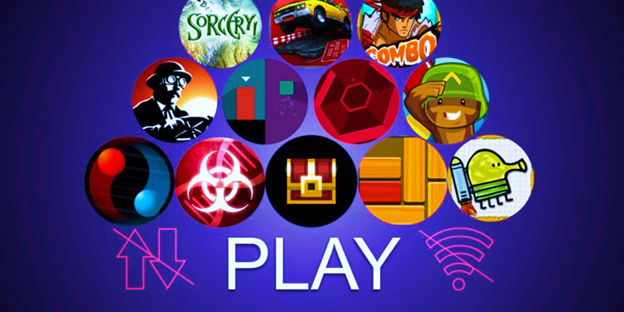 Content
Duet – Pure Minimalism
Plague Inc – Fighting the World
Pixel Dungeon – Endless Game
Mini Metro – Feel like a subway designer
Thomas Was Alone – A Very Mental Adventure
Super Hexagon – Real Hardcore
Duet – Pure Minimalism
Duet is practically an ode to minimalism (although we will also have at least minimalistic projects in our selection). You control the blue and red balls whose movements are synchronized. This creates additional challenge. Because you need to dodge obstacles. It would be easy if you had only one ball at your disposal. But when there are two of them …
Plague Inc – Fighting the World
Plague Inc has a not-so-peaceful concept: your goal is to spread the plague, infect the world and put an end to humanity. It seems that it will be easy, but this is a strategic game at its core, so achieving your goal will not be so easy. In addition, people also do not sit back and constantly invent medicines and vaccines against your biological threats.
Pixel Dungeon – Endless Game
If you've never played Pixel Dungeon, then you missed one of the best Roguelike mobile games on Android. If you do not go into a detailed description of the genre, then this is an RPG with randomly generated levels, items on them and monsters. This means that two visits to the dungeon will never be the same. Each outing is unique, which means the game can go on almost endlessly.
Mini Metro – Feel like a subway designer
Mini Metro – this is one of those games that can both become entertainment for a couple of hours, and in earnest tighten. As you might have guessed, you have to lay subway branches here. But you need to do this not anyhow, but wisely. You should try to maximize the efficiency of boarding / disembarking passengers, the distance between stations and the number of trains on each branch. Think it's easy? No matter how!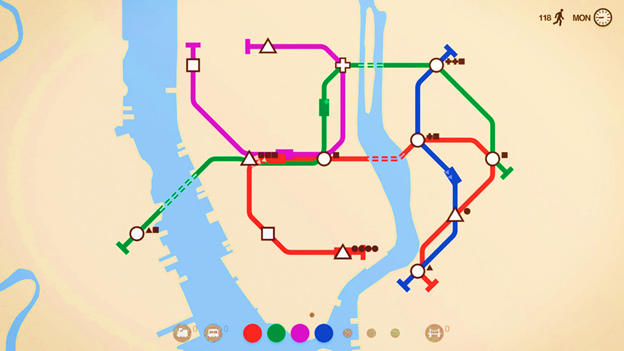 Thomas Was Alone – A Very Mental Adventure
And here is another promised example in the genre of minimalism. Thomas Was Alone is very difficult to describe in words, because if you try to do it, you get a rather delusional saying that "this is a story about geometric figures that travel the world." In fact, through such abstract things, the authors convey rather important thoughts about friendship, love, self-identification and cognition of the surrounding reality. This project is definitely worth a try if you haven't done it yet.
Super Hexagon – Real Hardcore
Looking for a real hardcore project that doesn't treat you like a small child? Then Super Hexagon is what you need. The goal of the game is simple – you need to dodge a small pixel from floating objects, rotating in the center of the screen. Does that sound simple? Yes, only on average, each new player loses after 3 seconds from his first call. Can you hold out longer?