Samsung, Razer and Asus smartphones now support Google Stadia
Smartphone manufacturers are striving to use the most productive chipsets in their gadgets. And these times, when the processor model will be important to someone, will soon be a thing of the past. And it's all about the development of 5G and streaming services. Currently, the most popular such solution is the Google Stadia project, which was previously only available to owners of Pixel smartphones. But things are changing, and Google has added support for a number of Samsung, Razer and Asus smartphones.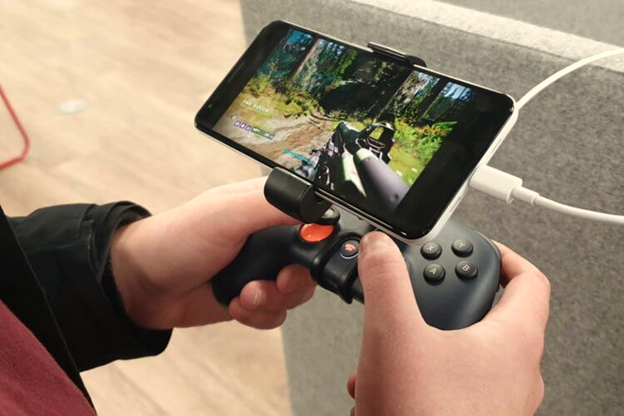 The list of devices supporting Google Stadia is as follows:
Samsung Galaxy S8
Samsung Galaxy S8 +
Samsung Galaxy S8 Active
Samsung Galaxy Note8
Samsung Galaxy S9
Samsung Galaxy S9 +
Samsung Galaxy Note9
Samsung Galaxy S10
Samsung Galaxy S10E
Samsung Galaxy S10 +
Samsung Galaxy Note10
Samsung Galaxy Note10 +
Samsung Galaxy S20
Samsung Galaxy S20 +
Samsung Galaxy S20 Ultra
Razer phone
Razer Phone 2
ASUS ROG Phone
ASUS ROG Phone II
In total, 19 new phones are presented, and when you consider the Google devices, the total number of smartphones with Stadia support is 27, which is not so bad. Surprisingly, Google decided to add support for even the rather outdated Galaxy S8 – the phone was introduced back in 2017 and became the first frameless device on the market, which is why, by the way, even in 2020 it still looks pretty good.
Since the beginning of January, Google has been testing Stadia on non-Pixel devices, and only now – after lengthy tests – have they decided to add official support. Support for the above devices will be introduced gradually, that is, not all users will be able to play games through Stadia right now. However, no updates are required. Streaming will be available automatically. While the service can only work over Wi-Fi and does not support mobile networks. Probably the reason for this is the low spread of 5G. Obviously, 4G resources for this will not be enough.
What is Google Stadia?
We have already written material on this topic, but we will repeat it. Stadia is a streaming service with which you can play PC games over the Internet, such as Red Dead Redemption 2, Assasins Creed, and other AAA projects. The service makes it possible to play on TV, laptops, desktops, tablets, and smartphones – wherever there is Wi-Fi.