The best Android games with beautiful graphics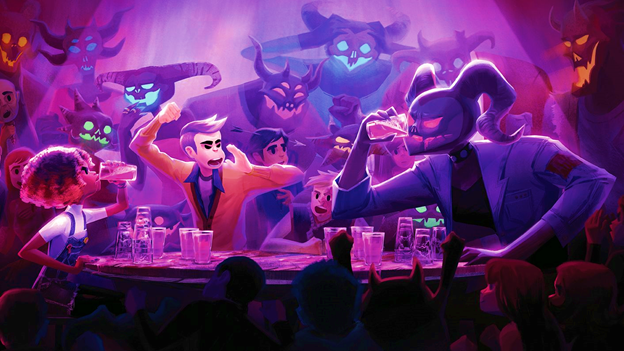 Games for smartphones have always been something to play on the go. But the studios did not relent and tried very hard to make something really beautiful. It turned out not always, but sometimes there were real masterpieces that I wanted to play not only on the bus, but also at home on the couch.
Sometimes such games even supplanted real console games. It turns out that we have come to the era when mobile games have become a full-fledged area and even a separate industry. Of course, Fortnite, PUBG, and some representatives of three-in-a-row games collect the most cream. But there are more beautiful and detailed games. We'll talk about them today.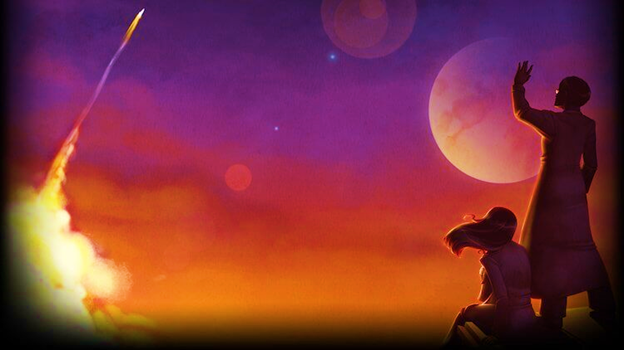 What to play on the phone
Usually most mobile games are cross-platform. This means that you can install them on both Android and iOS. Therefore, you don't have to choose and, no matter what devices you have, you can install the game yourself on the advice of a friend or "YouTube guy".
Unfortunately, there is nothing you can do. But this is a common practice. Very often there are games that do not have any third-party localization – only the source English. Often localization is not needed. Many games either have subtitles, or almost no one speaks in them, or the dialogs are very simple. Therefore, this should not become a big problem.
Game Florence
Florence is a delightful visual novel game about a girl who feels herself stuck in the routine of her life. But then she meets Krish and You go through all the stages of their relationship and observe their development. This may seem like another "House-2" to some, but, in fact, it's just a beautiful game with a lot of good reviews on Google Play.
The game has easy puzzles, and the mechanics are built on the principle of "point and go." In general, it is not very complicated and can be suitable for many users. To make it clear to you what kind of game this is, it's worth adding that it is from the creator of the famous Monument Valley. The game costs 169 rubles, but by paying once, you can play it without internal purchases and built-in advertising.
Game gris
Gris is a puzzle game with hundreds of beautiful visual elements. You will need to help her figure out herself and navigate the world around her.
There is no death in the game, no dangerous or terrible situations. Therefore, the plot itself will not push you and you can play relaxedly when and where you want.
Sometimes you have to solve puzzles in order to continue the game and go through it further and further. The artistic style is good, but the text is surprisingly small – the main emphasis is on visual elements that are well thought out. This way an even greater immersion effect is achieved.
The cost of the game is more expensive than the first option, but you can also play without ads and in-app purchases.
Game Life is Strange
So we got to the first free game on our list. Life is Strange is a visual game in the style of a novel from Square Enix. Here you play as Max Caulfield, a high school student, with the ability to rewind time in short pieces.
The player will need to make decisions, then use time rewind and act in such a way that it has some effect on the plot. This ability is used to discover various things in the game.
One game is not limited to. If you are interested, she has a prequel to "Life is Strange: Before the Storm". If you like one, then most likely you will like the other. Both games are initially free. You can download it for educational purposes. After a while, you will be asked to buy it. If you liked everything, you can do it not blindly, but already having tried the product in practice. The game itself was already able to console version and looked very good there. Porting to a mobile platform also turned out to be solid.
Game Oxenfree
The next game is less romantic, as it is a thriller with elements of adventure, puzzles and exploration. It is called Oxenfree.
The mission of the game is that high school students (yes, again, they) fall into an unpleasant "ghost" with ghosts and then real horror begins for them. The game is based on the good old horror films from the 80s, when this genre was experiencing a real renaissance.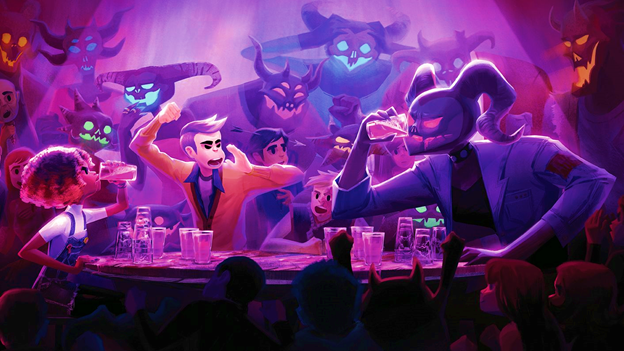 A lot of things happen in the game and all this is very competently linked. It should also be added that Oxenfree was also originally conceived as a computer, but was later ported to smartphones. It turned out very soundly.
Game to the moon
To the Moon is a very touching game with an easy adventure plot and RPG mechanics. This game is about two doctors who give people memories that they would like to have, but can only perform surgery when the patient is on the verge of death. The idea looks interesting and you can even speculate on this topic separately.
One of the patients asks to "send" himself to the moon and the doctors are wondering why he wants it. Also It was one of the best Android games of 2018 and it remains one of the best visual short stories to this day. It costs $ 4.99 without in-app purchases or ads. Even at a price of 399 rubles, it's worth it.
Should I download free Android games?
In general, there is nothing wrong with free games. You just need to understand that any developer wants to get money for the time spent. As a result, he will take this money either from you, in the form of donations and inaps, or from advertisers who will place banners on every square millimeter of your screen. If this does not bother you or you find a game that is not too impudent in this regard, then this is excellent, but often the opposite.
Will you worry if gaming smartphones this year may be left without a processor?
In the case of paid games, it's nice that after launch they won't distract you with anything that is not connected with the main plot. If you do not play very often, but want something interesting, then spending 200-250 rubles will not be such a big problem. Again, if the game itself suits you.