The best free games for any phone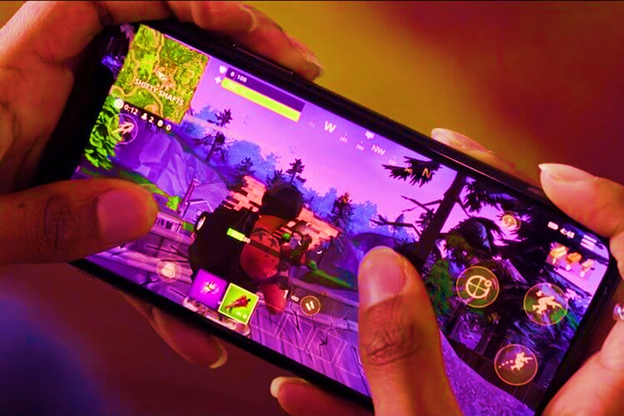 We love to play something interesting, only games are not always interesting. The problem of choice is especially acute for those who play from time to time and do not know all the new products and industry news. Especially in order to make it easier for you to choose, I have prepared a selection of the best games that you can play for free, but if you want to poke it or just go further than the rest, you can pay. And the most pleasant thing in this collection will be that many games are cross-platform. That is, some of them can be installed at least on a smartphone, at least on a console, at least on a computer. Well, let's play?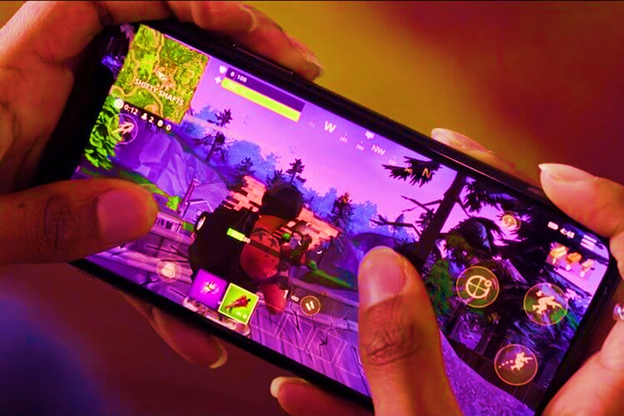 What to play for free on the phone
A very large number of Android games are free. It is very nice. That's just to choose something worthwhile is not so simple. Now I will give examples of five excellent games in which you can stick for a very long time.
Fortnite
Of course, it's worth starting with a game whose name has already become a household name for a whole genre of games. Although, officially, this genre is called Battle Royale. The game is released for all platforms, including the popular console and computer. That is, with the installation of Fortnite on iOS, Android, PS, Xbox and just a computer there will be no problems. Given that the game offers a very good visualization, it is better to use something more powerful so that the gameplay is more pleasant and fun.
Fortnite has only one game card, but unlike other representatives of this genre, there is the possibility of construction here. You can build walls to help you achieve the result.
Pubg
This game is also already very old and somewhat reminiscent of Fortnite, but its popularity, it seems to me, is slightly lower. On the other hand, comparing them with each other is not entirely correct, since the graphics and sound have completely different directions. However, PUBG is also very interesting.
The player is offered four cards with different landscapes. A hundred people are dumped from aircraft in different parts of these maps. They must collect weapons and supplies in order to kill everyone and win the battle. You can play alone or in groups of two or four players.
Sky: Children of the Light
The game "Sky: Children of the World" released by the famous studio Thatgamecompany. This unearthly and atmospheric "indie" game sends you on a journey in search of lost stars. To achieve the goal you need to go through the seven kingdoms of heaven, unraveling the secrets of these magical kingdoms. But you are not alone: ​​friends also can join you in the passage.
To prove the quality of the game, one can cite the fact that it is released for both Android and iOS. Moreover, it was on Apple's platform last year that it was recognized as the best game of the year. Although, the AppStore lacks some good games.
Definitely "Sky: Children of the World" is one of the best games that you can play a fan of something like that. Especially pleasant is the fact that it is free. Download and play.
Call of duty
Personally, I really like Call Of Duty. When she first appeared, she attracted me with her relative realism. Then, with updates, it began to change and a lot of things appeared that did not attract serious military play. All kinds of pink assault rifles, helmets with rabbit ears and the like, it seems to me, should be left to other games.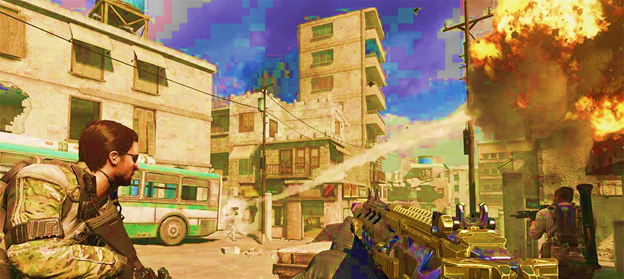 For example, this would look good in Fortnite, but why I turn one into the other is not very clear to me. I am for the choice between different options.
The game has several modes. In addition to the royal battle in the style of PUBG, you can play on a small map in network mode. A team will consist of five people, and the one who kills more opponents wins. There are other thematic modes, such as "sniper competition" or "knives and axes".
One account allows you to play on different smartphones. Just log in and you can safely switch from iOS to Android. What is nice, you can play for free. If you do not need skins and beautiful weapons, you can not pay a single ruble.
N.O.V.A. – Legacy
This game is a classic shooter and a fantastic saga about interplanetary wars. "N.O.V.A. – Legacy "is a rethinking of the first part of the game. You will be asked in special armor, based on the prompts of the AI ​​assistant, to explore the game world, and at the same time to investigate an alien.