What you can play on Google Stadia
We all have heard about Google Stadia. Once, this game service simply did not leave the main pages of many technology portals. This is especially true of foreign sites that write about smartphones. There was a lot of him on Twitter. But few people knew exactly what it was and how to use it. Nevertheless, the service turned out to be very interesting and promising. So far, he has not received a super-wide distribution but has already acquired fans, many of whom enjoy the gameplay. Over time, there will only be more, as the service receives new games and enters new markets. In this article, I will list all the games that are available in the service at the time of writing.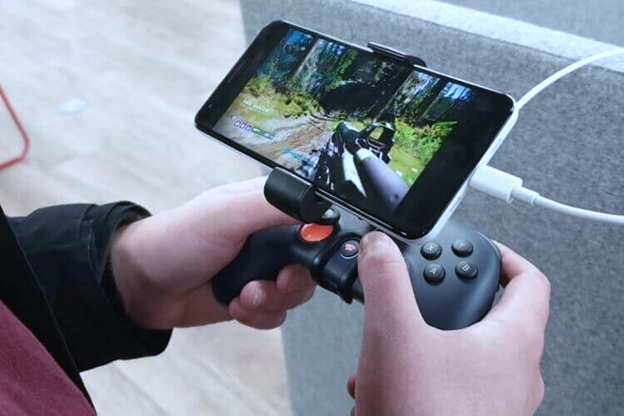 Google Stadia is cool, but you have to meet the requirements.
What is Google Stadia?
Google Stadia is the gaming service of the future. That's because it is cloudy. With it, you do not have to download games to your device. Just buy the right game and you can safely play on almost any device. Almost all devices are supported, except those running iOS. You can even play on Mac computers and the most inexpensive Android smartphones. All thanks to the fact that the calculations are performed not on the device, but on the server.
Control response delay times are minimized. At one time, Nvidia GeForce Now and PlayStation Now could not do this, largely due to the small number of servers. Google went a little different way and distributed the load on its servers, which are very many around the world. This allowed to reduce the distance from the user to the server and to establish good management. Plus, the controller sends the signal to the server itself, and not through the device. This saves a few more important milliseconds.
Initially, a separate controller was developed for Stadia, but this idea was quickly abandoned and you can use the service with any controller. But with the original, it will still be better, since only it can work directly with the server. The rest do it through the device on which you play.
Games for Google Stadia
There are already a lot of games for Google Stadia and there will only be more of them. In general, they are all good, but there are real monsters in the gaming industry, such as Mortal Kombat 11, Red Dead Redemption 2 and Assassin's Creed.
Like any other console or platform, Google requires players to buy games they play. This is a free tier called Stadia Base. If buying every game is not for you, then you can use the subscription option. It will cost $ 10 and will be called Stadia Pro. So part of the games will be free for you, and the rest you will get a big discount.
How to play Google Stadia in Russia
The problem is that the Google Stadia service is not available in Russia, but, as usual, there is a way out. True, you must understand that you will perform all actions at your own peril and risk. If you do, you may lose your warranty or just brick your phone. Simply put, if something happens to your phone, our editors are not to blame.
You need to understand whether your equipment meets the minimum system requirements. These include a connection speed of 15 Mbps for Full HD and 35 Mbps for 4K. Also, your smartphone or tablet should be running Android 6 or later and have 2 GB of RAM onboard.
In order to start playing Google Stadia games, you will need to change the country on Google Play. It is IMPORTANT to understand that Google does not allow you to change the region when you want. This can only be done once a year, so returning to your region can be a problem. Therefore, to use Google Stadia, it is better to register a separate account and select the desired region in it.
Check if your internet is ready for Google Stadia
If this issue is resolved, follow this link and go to settings. Since Stadia works only in 15 countries, you will need to choose one of them (better than the USA). Find the "Country / Region" section, and then click "Create New Profile." In the state selection field, click on "New York", write 47 W 13th St, New York, NY in the address bar, and 10011 in the index bar.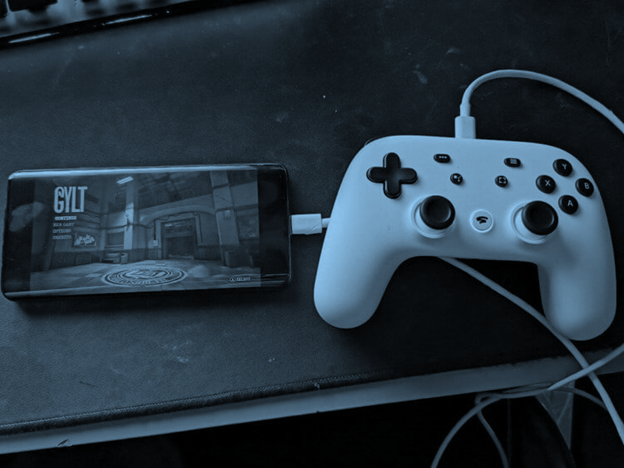 You can choose another address, but if you do not know which one, choose this one. Then go to the "Payment Methods" tab and attach a valid card. The address will need to be indicated by the one given above, or the one that you entered instead of it.
Just be aware of it. Google Stadia controller can track users
When everything is done, you will need to go to "Settings" on the smartphone, find in the "Applications" section of Google Play and clear the cache. Next, go to Google Play and download Stadia. If the region has not changed and the application cannot be downloaded, you will have to wait for several hours to several days.