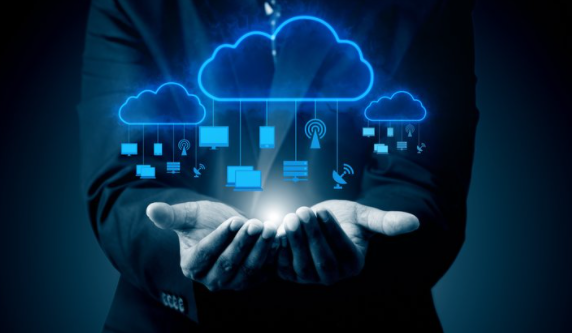 Actually, we are not going to refer to those clouds that are in the sky and that many times what they announce is a storm. We will refer to the computing cloud that has been announcing savings, environmental sustainability, in the use of time and other resources, and flexibility when it comes to storing and accessing information.
The cloud is the name that has been given to a physical space where you can access to store information in the same way as you do when you use your computer and its peripherals for this purpose, but on the Internet, with all the advantages and disadvantages that this entails. It is really advantageous because you can access your information from any part of the world where you are, easily, and you can share information worldwide, saving time, resources and reducing pollution; but beware! the information no longer belongs to you because you stored it on external servers, you have access to it as long as you have internet access, and it may eventually be the target of hacking.
Despite these last-mentioned disadvantages – they must always be considered in an analysis – we invite you to take a walk through the computing cloud and evaluate its use as a sustainable business practice.
The cloud
Why did you call space a cloud? This name comes from that visual image that is expressed through the verb when we express having the information "up there", "cherry tree", "in the cloud", virtually speaking. This is equivalent to saying having the information in the internet cloud. Thus we speak of uploading or downloading information, uploading or downloading it, in short, nothing special, a change in the known terminology but using a different site to store it.
Beyond the concept of the cloud, we have that of Green Technologies which encompasses the cloud and many other technologies that make efficient use of computational resources, minimizing environmental impact, maximizing economic viability, ensuring social duties, and promoting computer recycling. By contrast, other technologies are known as energy consumers and environmental waste producers.
What is essential from an environmental point of view is that these green technologies not only reduce energy consumption but also reduce the emission of carbon dioxide. When we talk about cloud computing "cloud computing", virtualization or grid computing, we are talking about green technologies.
Tons of fewer emissions
The Carbon Disclosure Project (CDP) -Carbon disclosure project- in its report entitled " Cloud Computing: the IT solution for the 21st Century ", has pointed out the great savings in carbon dioxide emissions -a gas with greenhouse effect- that cloud computing can provide. The CDP is an independent international non-profit organization that measures greenhouse gas emissions, water use efficiency, and climate change strategies in thousands of organizations around the world, it has the largest database of corporate climate change in the world. world collects data and provides it as a necessary information base for making financial decisions and defining business policies.
In its report, CDP has established that "by 2020, companies in the United States with revenues in excess of US $ 1 billion will accelerate investment in public and private services in the" cloud "to 69% of their infrastructure budgets. , platforms, and software that could save 85.7 million metric tons of CO2 annually, the equivalent of almost 200 million barrels of oil. Likewise, this action would represent an amount of US $ 12.3 million in annual energy savings. According to CDP research, cloud computing can help organizations reduce their energy consumption and CO2 emissions while saving time and money, and increasing operational efficiency.